BLEEDING HEART STUDI0
FARRINGDON
2 BLEEDING HEART YARD
LONDON EC1N 8SJ. 07850 983190
www.bleedingheartstudio.com bill@bleedingheartstudio.com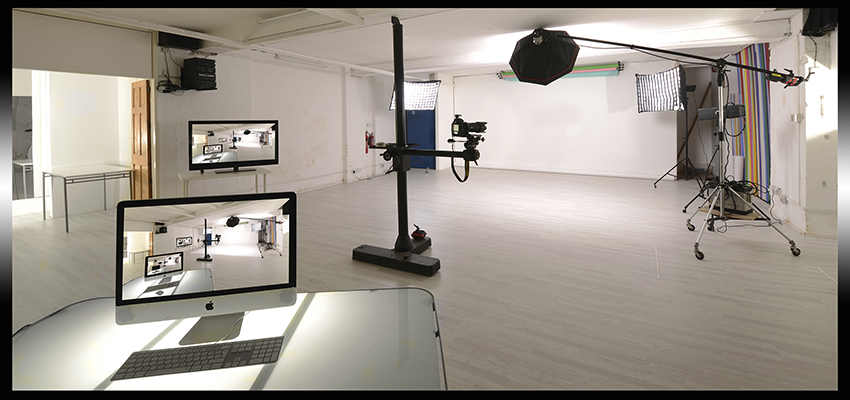 PLEASE CLICK THE PHOTO TO VIEW MY PORTFOLIO, BILL.




Bleeding Heart Studio is a one minute walk from Farringdon Station and is available for stills and video.

The studio space is illustrated plus a production office, two model change rooms and a basically equipped kitchen.

Please call regarding video shoots but first please note that the studio is not sound proof so if sound quality is critical then this studio is not suitable. It is not noisy here, it is generally fairly quiet but is not absolutely silent.

Hire rates for stills photography start as follows, please advise the nature of the shoot (stills or video) and number of people attending:
Excluding lighting hire……………………………………….325.00 09.00 to 18.00
Excluding lighting hire……………………………………….195.00 09.00 to 13.00
Excluding lighting hire……………………………………….195.00 14.00 to 18.00
To hire two electronic flash heads……………………..65.00 per day and 35.00 per half day.
To hire 2 LED panel lights…………………………………..45.00 per day and 35.00 per half day.
All lights are supplied with stands, boom arms, soft box, umbrella, snoot or other modifier.
1.5k focusing flash spotlight………………………………55.00 per day
A 2.2 metre silver umbrella is available.
A heavy duty studio camera stand……………………….35.00
Background paper 9 feet wide is available to purchase at 15.00 per linear metre,
minimum 2 linear metres charged for if used as floor/walked on or 1 linear metre for backdrop.
Please contact Bill on 07850983190 or email bill@bleedingheartstudio.com

Please read our terms and conditions with regard to public liability insurance.